Make your event extra thrilling with VR
Create an immersive experience for your team or guests by bringing virtual reality to your location. Present a fun, interactive exhibition in your warehouse, in the cafetaria, at the office, at your event,... We make it happen at any location! The Park Playground is happy to make a proposal tailored to your wishes.
Enjoy one of our VR experiences on a spacious playing field or set up a booth with individual VR mini games. Our hosts will create an unforgettable experience for the people at your event!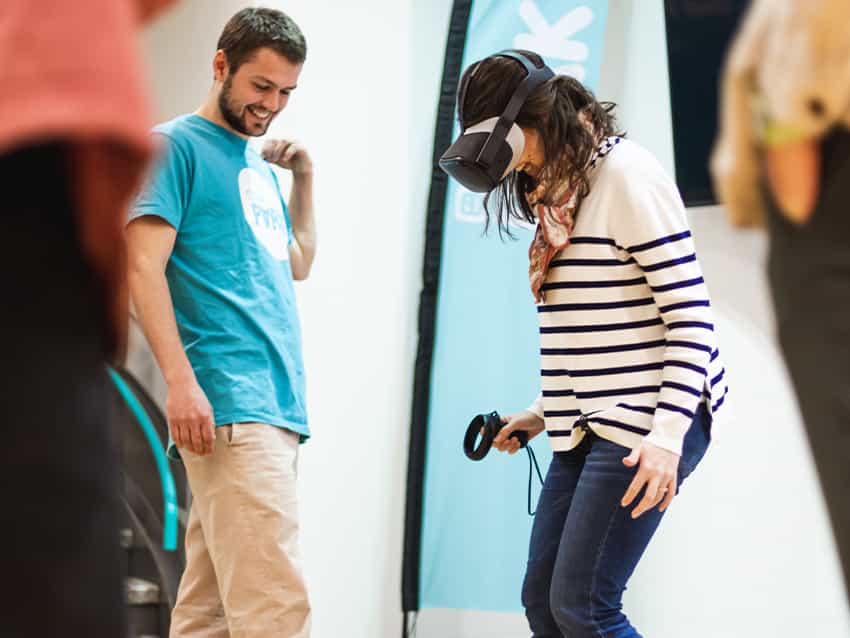 ;